Here are the things I have done in the past year or so.
Pride makes me tell you that I took 20 working decoys to the Ward Bros World Championship in April 2016 and 15 came home with ribbons
. Not about being a winner but where my decoys fit into the mix. Apparently they mix well.
These Black Ducks are hunting in PA!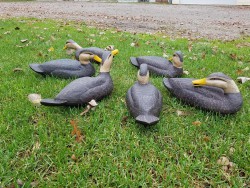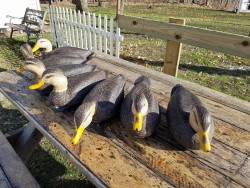 These Gads are also going to PA to hunt.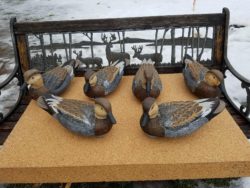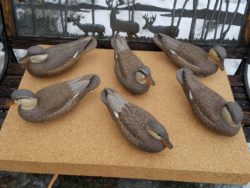 I love these beautiful Old Squaws (Long Tail Duck if you are polotikali kerekt, I am not)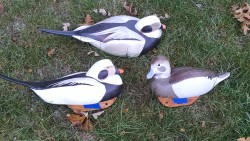 Now some of the Ward birds.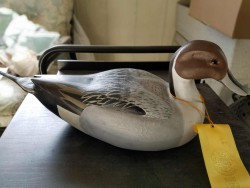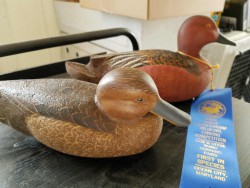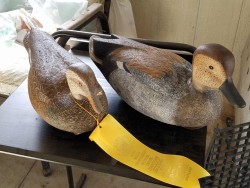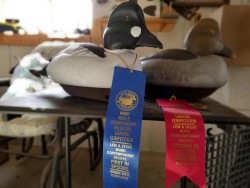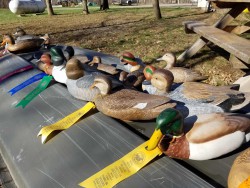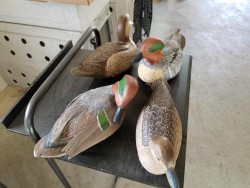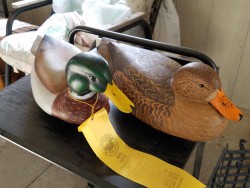 A dog guy/carver from MA sent me a drawing he did and I worked it out and sent it to him.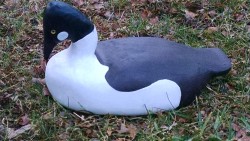 I went to Maine to gun with Carl Guay and his partner got a modeling fee for this pic with the Surf Scoter I took along for Carl's rig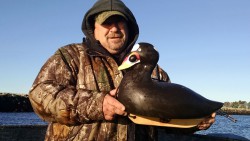 I have been doing quite a few DECOY URNs for my retriever friends, it always makes me sad for I have lost multiple dogs in 68 years of waterfowling. This Old Squaw is just one.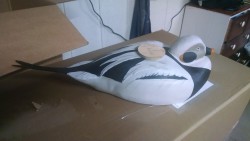 Speaking of dogs Stardust Song Cottenham MH has been to the Master National Hunt Test twice and is headed to the Master Am Nat Hunt Test in April 17. She is a real duck hunter too!