All of my CORK DECOYS are carved of
premium Porteguese cork.
They have wooden heads, glass eyes and are painted with a combination of airbrush and brushing with ACRYLIC LATEX PAINTS. Some prefer the painting to be done with ARTISTS OILS so to meet that demand I am offering cork decoys painted in oils. Limited detailing is done with brush work.
Their tails are part of the body and are reinforced to keep your pup from breaking them off. I prefer cork tails over the wooden inserts.
A weighted oak keel helps make the diver decoys self righting. Size is 6.5″w x 12″ long making them larger than life.
Cork Decoy painted in acrylics
$85 each for any specie I carve.
Cork Decoy painted in artists oils
$155 each for any specie I carve.
Jumbo decoys can be purchased at an extra cost.
---
Add self-righting keels to any decoy $10 additional per decoy.
Smaller wooden keels are standard on all decoys unless otherwise specified in the original order.
---
Wooden decoys painted in
Artists oils
Either Cedar or White Pine these decoys are used for hunting or placing on the mantle. Solid or hollow bodies are your choice with price adjustment for hollow bodies. Style can be either contemporary or classic patterns your choice.
$250 each for any specie I carve.
As with all my carvings if I am not comfortable with that individual specie I will not carve it just to get your money
---
My wife CC is making velour bags to protect your decoys. One size fits all, I use 'em and like 'em both in my boat and for travel.

$10 per bag + shipping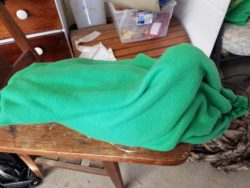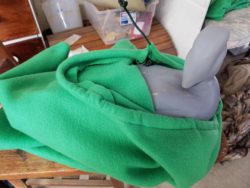 If you would like some of these beauties drop me an email and we will work it out.

THANKS

Don't forget to email JACDUCKS today or